5 Incredible Photo Locations at The Briarcliff Manor
The perfect photos do exist at The Briarcliff Manor. Our picturesque historic manor is the perfect backdrop for your special day to ensure your wedding photos are timeless and romantic for you and your partner to enjoy for years to come.
We have many different photo locations including our cocktail hour space, our reception area and our indoor and outdoor bar to take photos, these are just a few of our favorite spots:
Photography: Konrad Brattke
1. The Fountain in Front of Our Manor
The fountain is one of the most eye-catching spots that our couples love! Used most often for first-look photos, as well as bridal party photos, the fountain provides endless elegance and romance to make your photos timeless! 
2. The Ceremony Area


The back of The Briarcliff Manor is just as
stunning as the front!
With hanging lights, lanterns, majestic pillars, and a beautiful balcony. It creates the perfect backdrop for photos of your special day!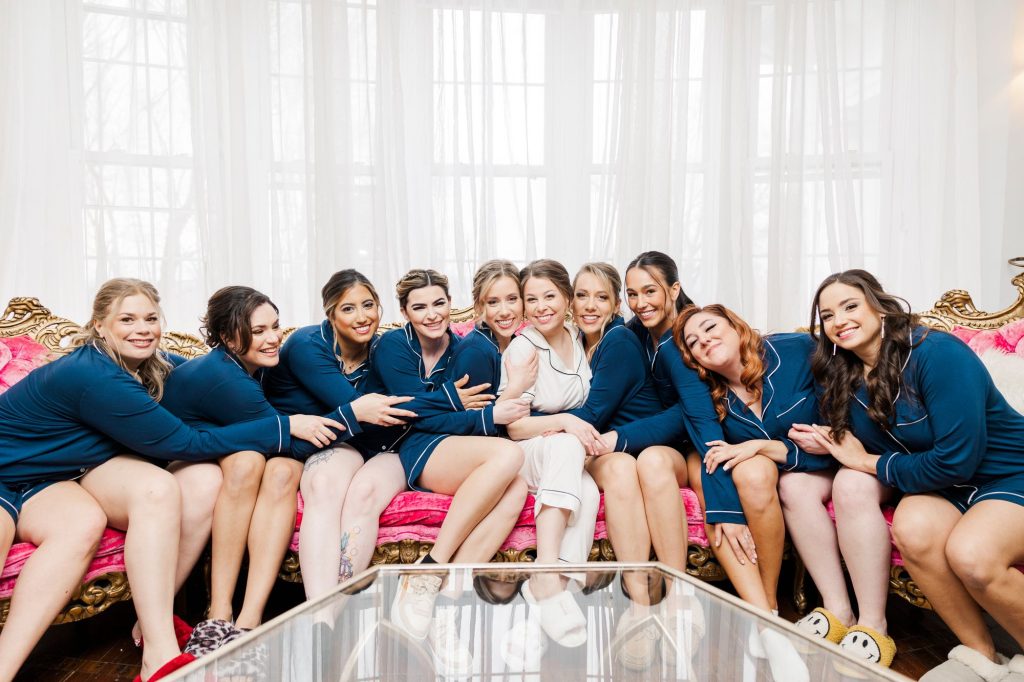 Photography: Megan and Kenneth
3. The Bridal Suite Pink Couch
Once you and your bridal party arrive at our venue with hair and make-up done, enjoy some girl time in our beautiful bridal suite! Our famous pink couch added a bright and beautiful touch to your photo background.
Please enjoy champagne and light bites while doing final touches for the big day!
4. Beyond Our Ceremony Space
Right outside our ceremony space is a stunning photo-op spot to capture the true intimacy of your wedding day. Enjoy a private space for you and your partner concealed from the eyes of your guests.
Photography: Bernard Alexis Photo
Photography: Wicked Petunia Photography
5. Our Grand Staircase
Your photos cannot get any more elegant than this! Our grand staircase allows for dramatic, elegant, and gorgeous photos that highlight you and your dress on your big day!




Our grand staircases allow for different heights and angles so the photographer can get creative with their shots!
Those are just a few of our favorite spots, trust me, there's more!
Book a tour with us today to see for yourself and learn more about planning your wedding with us! Call Us Today! 914.944.1524
---
---