I Love How You Love Me: Wedding at The Briarcliff Manor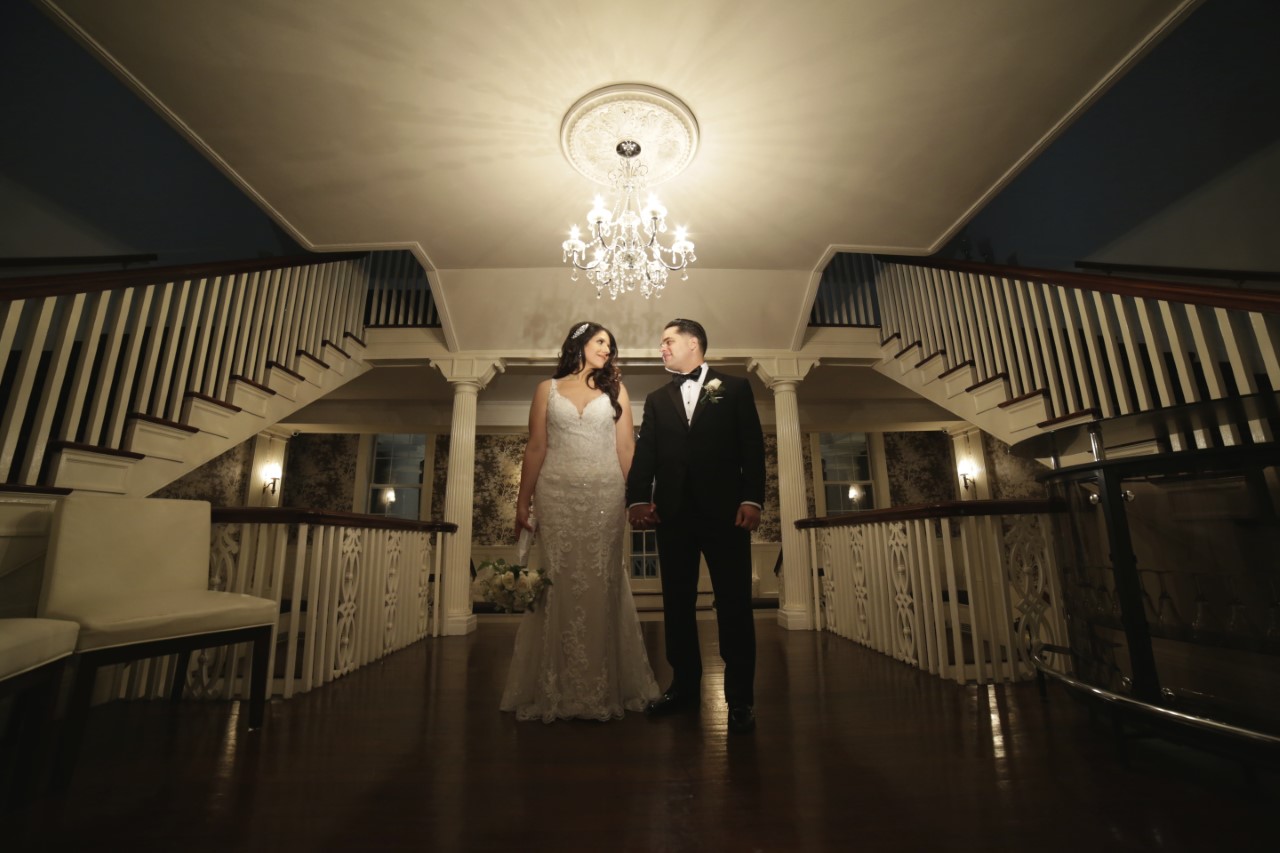 On a beautiful October 2019 Day, Jacquelyn & Steven married at The Briarcliff Manor. From a coffee date to a romantic proposal in New York City's stunning Bronx Botanical Gardens, it's no secret that these two share an undying love for one another.  
The pair was kind enough to spend some time sharing details of their love story with the team here at The Briarcliff Manor. Read their interview and check out their beautiful wedding photos below. 
~
Jacquelyn and Steven, we wish you a lifetime of love and happiness! Thank you for sharing such a beautiful day with us here at The Briarcliff Manor. Congratulations! 
~
How did you two first meet?
We met on match.com 
What was your first date?
Our first date was over coffee at Slave to the Grind. 
Is there a favorite spot you two share?
We love to visit the Botanical Gardens in the Bronx. Our favorite restaurant is Tarry Lodge…we celebrate our special occasions there and have been since we first started dating. 
What was your proposal like? 
You could say it was quite possibly the most beautiful day of the year, June 9th. Sun was shining and not a cloud in the sky! We had made plans to go to the Botanical Gardens, just like many other weekends. We walked around for a couple of hours and when we got to the Rose Garden, he asked me to marry him! He got down on one knee in the middle of our favorite spot there. Little did I know, he also had a photographer following us around taking photos of the entire proposal! It is amazing to have the entire moment captured on camera. When we got home, he had our immediate families there waiting as a surprise. It was such a great day of love and celebrations. He really gave me the best proposal story. 
How long did you two date before deicing to get married?
We dated for 2 and a half years before getting engaged. 
What was your favorite part of your wedding day?
We actually have the same favorite moment from the day. Meeting each other at the altar and finally becoming husband and wife was the best for us. We were so looking forward to starting our forever. 
How would you describe the style or theme of your wedding?
We would describe our wedding as a romantic and intimate affair. We decided to work with The Briarcliff Manor's in house decorator, Vincenza, for our reception and it was the best decision we could have made. We sat down, told her our vision, and she executed it to perfection! Everybody complimented how beautiful, elegant and romantic the room was. We had simple greenery laying on top of lace tablecloths with pops of red and pink roses lit up with the warm glow of candles. 
What was the most fun detail of your wedding to plan?
The Briarcliff Manor was the first venue we visited and within 10 minutes of being there, we fell in love with the charm and whispered to each other "This is where we are getting married." We were immediately filled with anticipation and excitement! That was a great day. We also had a lot of fun at the cake tasting!
What was the most unique detail at your wedding?
We tried very hard to incorporate the theme of our engagement, which was in the Rose Garden, throughout the decor. We had fresh roses on the tables and elsewhere in the room, we had a cupcake tower and the cupcakes were designed like roses, and we even had photos from our engagement out for our guests to view. Another unique detail was our favors which was a personalized pouch of coffee since we first met over coffee.  The pouch was personalized to say "Jacquelyn & Steven, The Perfect Blend."  We even had our wedding date printed on it. 
What is "your song" and why?
Our song is "I Love How You Love Me" by Bobby Vinton. We are both old souls and always listen to the oldies at home. We came across this song in a playlist and both looked at each other immediately and knew it was our song. It just really embodies how we feel about each other. 
Did you have your honeymoon yet? How was it? Where was it?
Yes, we were married on Saturday and left Monday morning for Hawaii! We spent 6 nights in Maui and 4 nights in Kauai. Our honeymoon was magical! We had so much fun and it was great to relax together as husband and wife. We stayed at 2 amazing hotels, did some sightseeing and relaxed at the pools and beaches while enjoying each other's company. It was truly a vacation to remember! 
Vendors who made the day so special:
Makeup & Hair: Ashley Lauren Beauty Lounge in Tuckahoe, NY 
Dress Designer: Maggie Sottero and I bought it at Virginia's Bridal Salon in White Plains, NY
Photographer/Videographer: FX Video & Photography 
Florist:  Flowers by Wild Orchid for the bouquets & boutonnieres and Decor by Vincenza for everything else. 
Bakery: Conti's Pastry Shoppe, Bronx, NY
Transportation:  Eclipse Limo
---
---
---