Once Upon a Manor Fairytale: Wedding at The Briarcliff Manor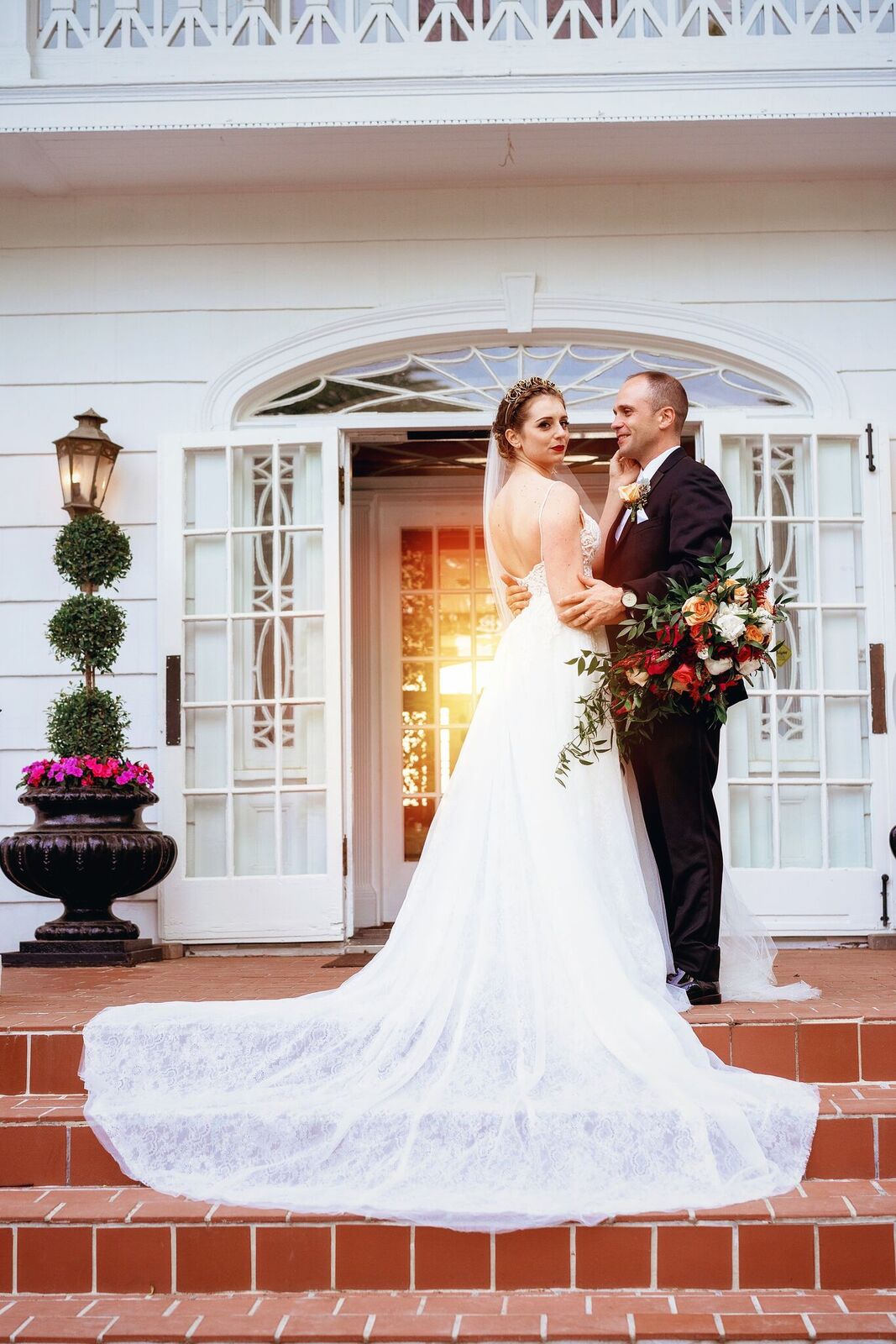 "The first time we met it was love at first sight," Christina said. Christina and Dean first laid eyes on each other while out on a double date with some mutual friends. Little did they know that this was the start of something much bigger than either of them ever imagined.
Their first date was at an Italian restaurant. As they bonded over hearty Italian food, they started to fall more and more for each other.
Three years later, Dean did not hesitate to pop the question. The pair's most prized possession is their dog, Little Bear. So, when Christina came home from work one night and saw Little Bear wearing a t-shirt saying, "Will you Marry Me?" on it, with Dean next to him on one knee, you can only imagine the happiness Christina felt.
Then came their wedding day.
As Christina placed her gold rose headpiece on, she couldn't wait to do her First Look with Dean waiting at the bottom of our Manor steps. The first thing Dean had noticed when he turned around to face his bride to be was how happy and calm she was. They were ready to start the rest of their lives together.
Walking down the aisle Dean could not get over how beautiful Christina looked. The ceremony went wonderfully with the great views of the Hudson River Valley only making the couple's favorite part of the night more special. "The venue itself was so gorgeous, I just wanted to keep everything simple yet classy."
The newlyweds then shared a romantic first dance to their song, "Rhythm and Blues" by The Head and The Heart. This song is special to Christina in that it reminds her of Dean.
The night took a crazy turn when Cher joined the party! Christina's favorite singer is the famous Cher. So, they hired an impersonator to sing her favorite songs to make her wedding day even more special! Cher personalized their wedding in a way that made great memories for their friends and families for the years to come.
In Christina and Deans words, their wedding day was nothing short of "Perfect".


Photographer- Jesse Rinka 
Makeup Artist – Lyndsay @ellejay_beauty (Instagram)
---
---
---