Wedding Trends for 2023: How to Make Your Big Day Extra Special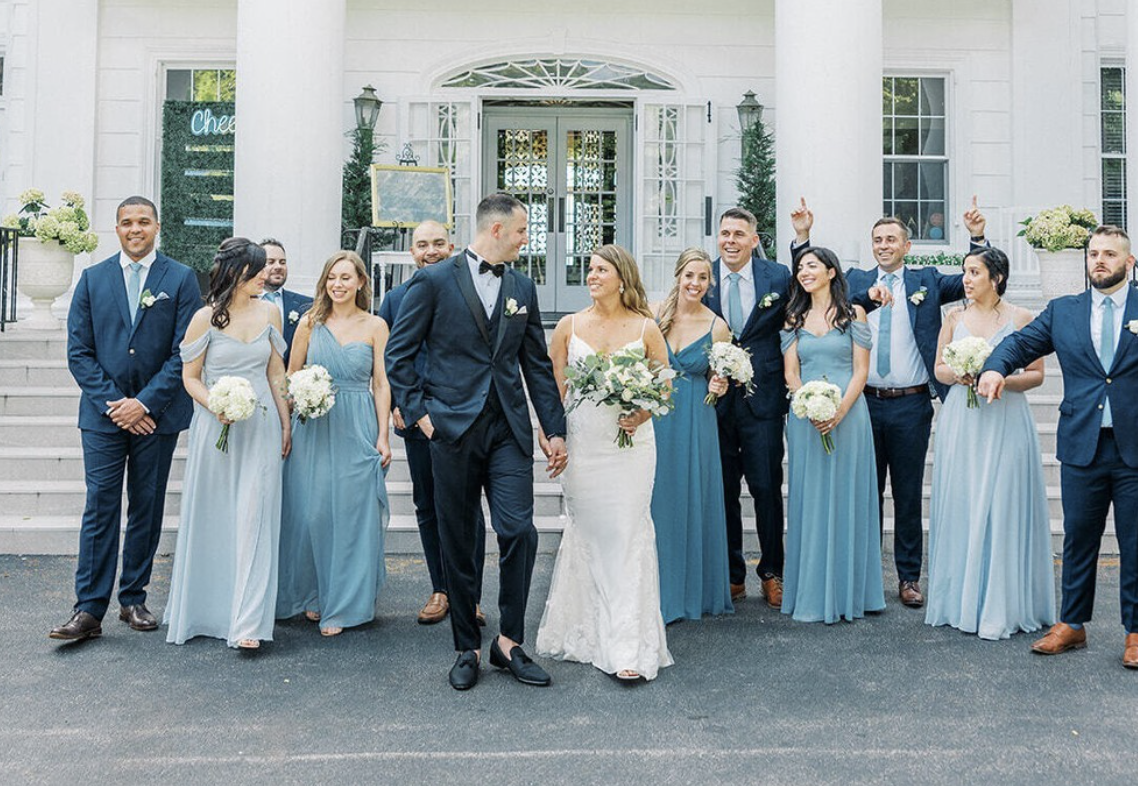 Are you looking for something to add a little bit of spice to your big day?   
Take a look at these wedding trends for 2023 to make your big day stand out in the crowd!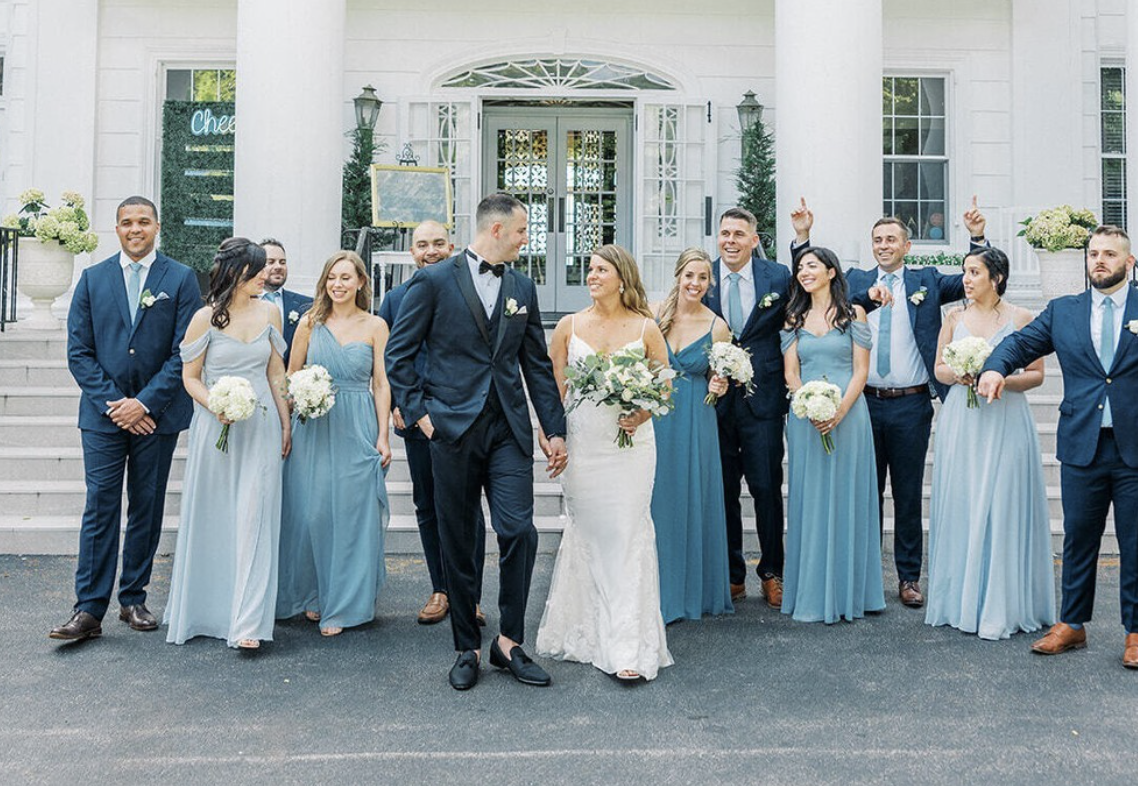 Pops of Color + Playing with Hues
One of the wedding trends for 2023 includes adding more color within your bridal parties' dresses, flower arrangements, colorful backdrops or different colored linens to brighten the scene! By selecting your favorite color palette, you can decide which color you feel fits best to make your day as bright and beautiful as possible. 
Private Last Dance
Making sure everyone feels included in your day is just as important as prioritizing the quality time between you and your new partner. To make sure you have those special moments of bonding time on your crazy, beautiful day it's important to set aside some one-on-one time.  For the private last dance your guests will leave the room. This helps create timeless photos, allows for time to slow down and lets you reconnect with your partner before the night ends.
A private last dance is a tradition The Briarcliff Manor team began encouraging for the 2022 season.
Statement Aisles
One of the most important parts of your wedding day is the ceremony. At the end of this aisle is where you and your spouse become one, so why not make the aisle stand out!? You can incorporate all different colors depending on theme by using extra flowers or candles, or if you're planning a fall wedding – adding bright colorful leaves on either side of the aisle will look beautiful! We're hopeful this wedding trend for 2023 will continue on in the next years to come!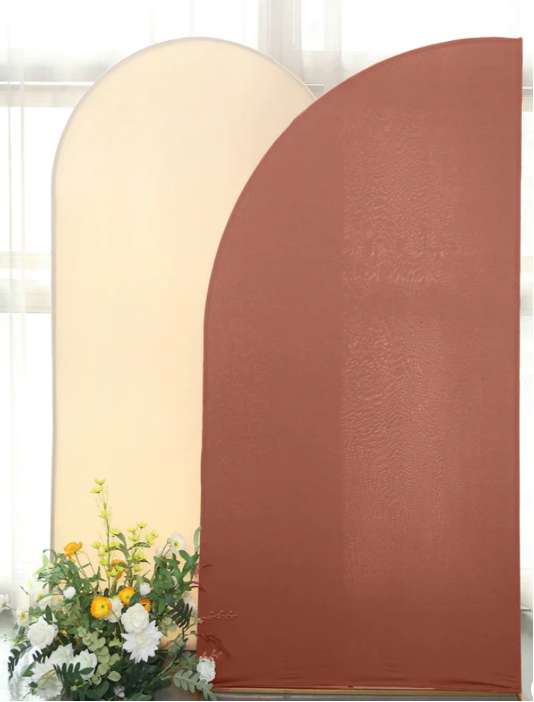 Colorful Fabric Backdrops
These terracotta / neutral fabric-colored backdrops are a huge hit! Incorporating them behind the bride and groom either at the end of the aisle, behind their dinner seats or as decoration behind the bar – they add a great touch to details and allow for extra pops of color. They're also super easy to transport as they're just colored fabric you can put over a portable arch!
Embroidered Veils
Delicate details such as a personalized embroidered veil can add an additional memento to your big day! You can tailor it to have additional flowers, special designs, pearls, you and your spouse's names or a phrase that best suits you and your partner! For example, Hailey Bieber embroidered "'till death do us part" on her veil which looked beautiful!
 The photos taken will be an amazing memory and it'll never go out of style!


Champagne Wall
Let's get the party started!
Here at The Briarcliff Manor; we offer a beautiful champagne wall for you, your partner and your guests to enjoy upon arrival. Statement walls as such have been a huge wedding trend for 2023 season.
Our light up signage is sure to serve as a photo opp, or consider bringing in your own custom signage for us to hang up on our main fireplace, display at cocktail hour or outside by our fire-pit!
Enjoy your sparkling champagne while you start to loosen up a bit and prepare for your big day!
Grazing Tables
If you love meats and cheeses, then your guests might too! Served as an additional cocktail hour station, a grazing table is a great option for your guests to pick at while waiting for the reception. Here at the manor, we offer our own spin on a "charcuterie board" by offering our ANTIPASTI DI NAPOLI grazing board. The table will be filled with different types of gourmet meats, cheeses, crackers, breads, roasted vegetables, and antipasti dishes. Your mouth might be watering right now just thinking about it…
Signature Cocktails
Do you have a delicious drink that you've labeled as your "go-to"? Well, now you get to share your drink of choice with your guests! Adding your favorite drink to the menu allows for an additional custom detail to make your day extra special. You can name the drink based off yourself, you and your partner or even your pets!
Cigar Carts
Weddings are a huge life accomplishment and may call for a cigar celebration! Cigar carts have been a big trend in the recent years and here at The Briarcliff Manor, we've hoped on board! Select your cigar, a lighter or a match and find your seat to enjoy the downtime around the fire pit with great company, reminiscing on a beautiful day full of love.
Late Night Snack – "Food To Go"
As a party favor, nothing says thank you like delicious food to go. There are many different options you can choose to give as a favor like a custom mug, champagne bottles or goodie bags but you might want to consider using our late-night snack options as a favor.
For a late-night snack, select your favorite from our list of departing item choices; Kentucky Style Fried Chicken and French Fries, Breakfast Sandwich Station, Freshly Baked Cookies with Milk or Hot Cocoa, Italian Hoagie Station, Mini Slider / Hot Dog Station or Pizza Delivery. I know they all sound delectable, so which would you choose?
The list may go on depending on your ideas – there's no idea too big that we can't make come true!
We hope you consider The Briarcliff Manor for your special day!
---
---