The Briarcliff Manor Hosts Spring Bridal Show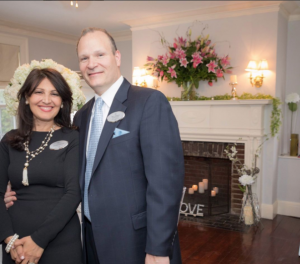 The Briarcliff Manor's first Spring Bridal Show was a huge success, featuring close to 40 of Westchester's finest vendors, and over 100 Brides-to-Be.

Briarcliff Manor, NY – March 30, 2017

The Briarcliff Manor welcomed vendors and brides-to-be into their doors this weekend for their first Spring Bridal Show. With close to forty vendors, from bridal boutiques to entertainment to photographers, The Briarcliff Manor had all wedding services covered.

Catering the event themselves, and hosting a plethora of vendors, The Briarcliff Manor's Spring Bridal Show had an incredible turnout, welcoming Brides-to-Be and their guests, totaling at around 300 people. Of their show's success, owner Perry DiNapoli said, "We are very pleased and elated to have the support of the county's best vendors. It's the strategic relationships that we are looking to build in order to grow our business."

The manor's event was an afternoon of bridal fun with brides enjoying hair and makeup consultations, massages, sweet treats, and incredible raffle prizes! In total, the manor and vendors raffled off over $10, 000 worth of prizes in hair/beauty, hotel stays, photography sessions, and food specials. Bride's weren't the only raffle prize winners either, as The Briarcliff Manor raffled off a gift certificate for their monthly Cigar Night for the grooms.

Just two years in, the success of their first ever Spring Bridal Show marks The Briarcliff Manor's growth in the wedding and event industry. DiNapoli reminisces, "Since the first day I laid eyes on the property and the beautiful manor, I knew it had the potential of being one of the top wedding and event spaces in the county. We are all very pleased that we have the opportunity to achieve our goals."

About The Briarcliff Manor: The Briarcliff Manor, a romantic mansion overlooking the Hudson River, creates beautiful memories for the residents of Westchester and their families. As a full service banquet and catering venue, The Briarcliff Manor hosts a variety of events including weddings, bridal showers, corporate gatherings, or special occasions of any kind. Also featuring the Antipasti di Napoli Trattoria and bar, The Briarcliff Manor offers their guests a unique dining experience with cuisine created from fresh and local ingredients.
---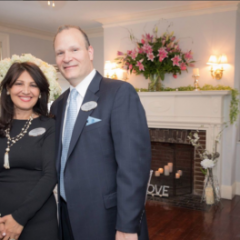 ---
---