A Painting Perfect Wedding: Wedding at The Briarcliff Manor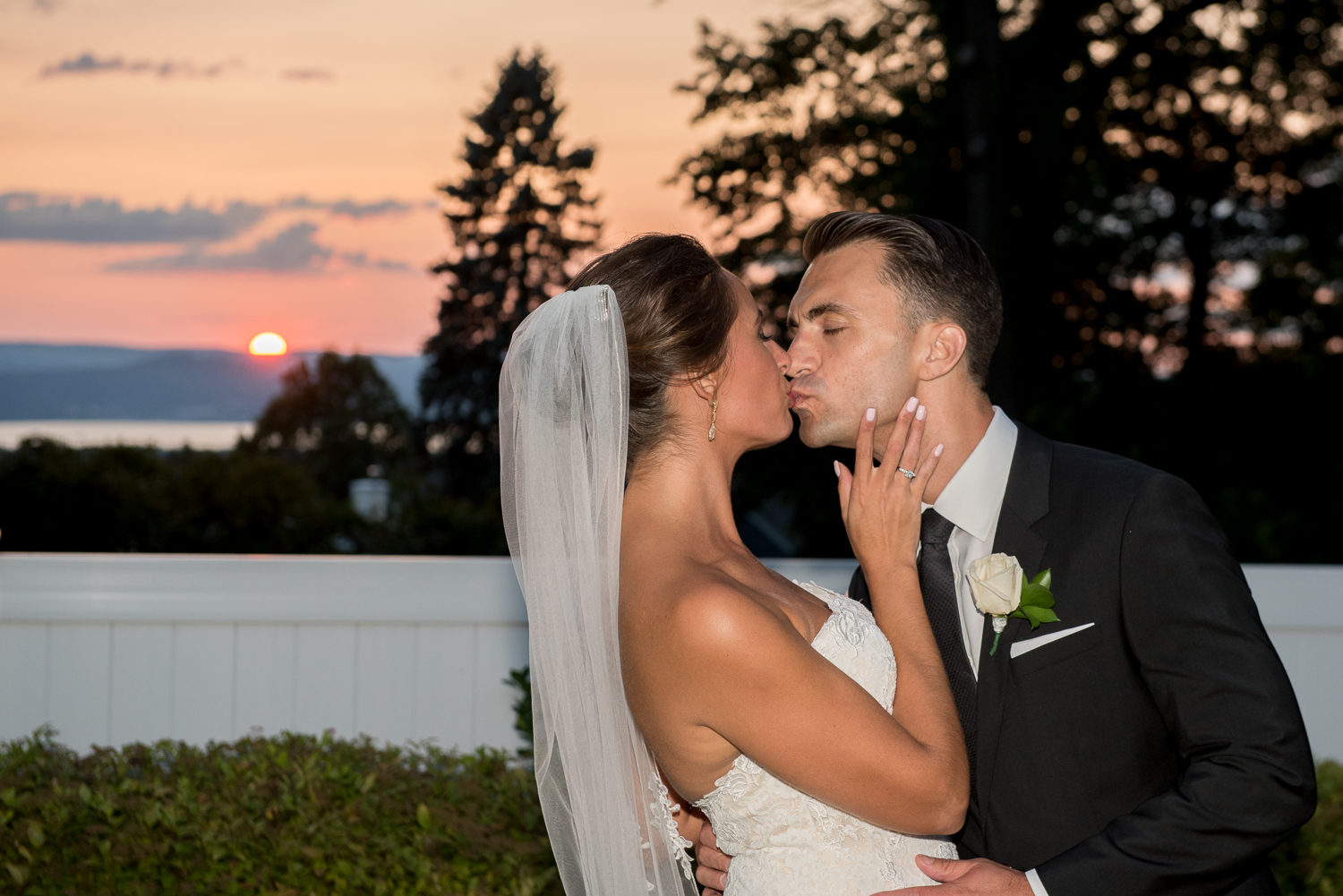 Welcome to The Briarcliff Manor
This Briarcliff Manor Couple Christina + Owein welcomed family and friends to their wedding in a very manor way! Before the big day, Christina + Owein gave guests a preview of the manor with an invitation that featured a painting of our grand estate! What made it even more special was that our Briarcliff Manor Mom of the Bride painted it!
---
The Wedding
From start to finish, Christina and Owein's day was like a scene right out of a painting! Getting ready in her perfectly bridal "Mrs." robe, with the help of her bridesmaids, Christina laced up her wedding dress and was ready to go! As Christina got in a classic white limo, Owein was getting ready too, finishing up his look with a boutonniere. 
After their church ceremony, the newlyweds headed over to the manor where they embraced the grand views from our balcony to the sunset and every moment in between. After the couple got some amazing photo ops, they made their grand entrance as the new Mr. + Mrs. starting out the celebrations with their first dance as husband and wife. The couple's all-white three tiered cake was a classic beauty which Christina + Owein had some fun with as they cut into their wedding cake. 
One of our fav moments of the night was the bouquet toss! With her back turned, Christina tossed her bouquet into the crowd and we were just as excited as she was to see who the next bride would be! 
Photography by Lori Joyce Photography
Videography by Eric Espino Photography
Dress by Pronovias
Makeup by Alison Raffaele
Hair by Head Rush Salon
---
---
---