It all Started with a Cup of Hot Chocolate: Wedding at The Briarcliff Manor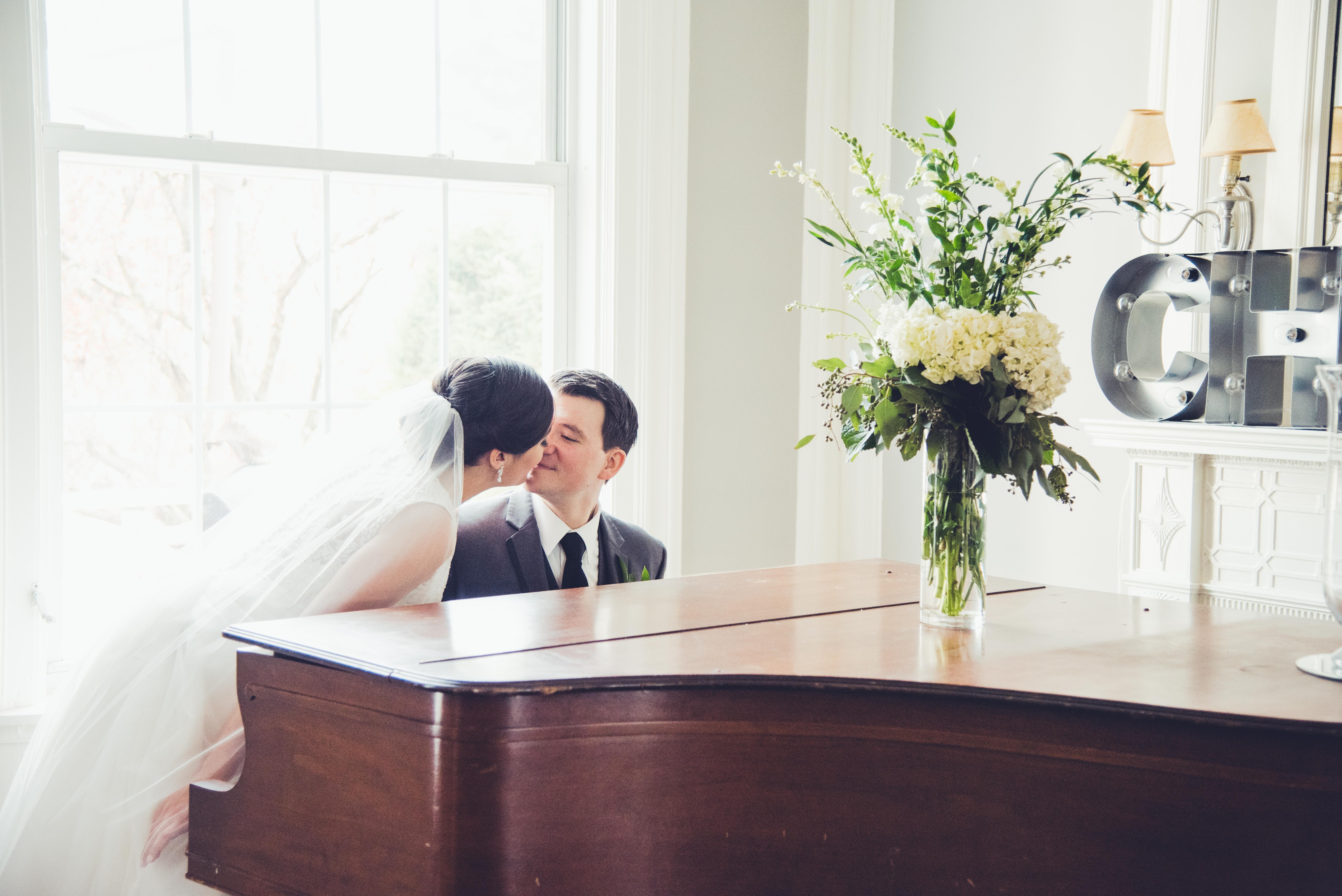 Alyssa and Brian's newlywed glow is unmistakable. Take a look at this couple's journey and how they ended up here with us at The Briarcliff Manor celebrating a day they will never forget.

Q: How did you two first meet?
A: We met at a mutual friend's birthday party in NYC at a Rooftop bar called Haven. Groom: I immediately texted her when I left, I really liked her. Bride: I thought he seemed like a nice, sweet guy that looked like he was fun to hangout with.
Q: What was your first date?
A: We went to an Italian restaurant in New York City. Afterwards we walked around Central Park in the snow and then decided to get hot chocolate at a diner nearby. Now, every Valentine's Day we go visit that diner and recreate our memories from that night.
Q: Who said 'I love you' first?
A: He did. He showed up at my old apartment with a single red rose and told me he loved me.
Q: What is the most memorable date that you two shared?
A: We took a trip to the FDR presidential library. We both work in the TV industry and history is a big part of our lives. We then took a visit to the church that holds close to our hearts. We took a picture in front of it that day and five years later, on the exact same day we got married there. We have the two pictures framed side by side, the church is incredibly special to us.
Q: What are your nicknames for each other?
A: Bug
Q: What are your favorite things about each other?
A: Bride: I love that he is loyal and honest with me. Groom: I love how supportive, warm and friendly she is.
Q: When did you know that you were going to propose to her?
A: Six months into our relationship he gave me a promise ring, so in his mind there was another ring in the future. We would always make a joke and say, "only 6 more months!"
Q: What was your proposal like/where was it?
A: Every December we have a tradition of going over Brains parent's house and decorating the tree together. The year he proposed I had fallen asleep and when I woke up my mom was there as well as Brains parents. He then took me under the tree, he got on one knee and asked, "Will you marry me?" and I replied, "Today?".
Q: How did you feel when he proposed?
A: Bride: So happy, the happiest I have ever been. Groom: "Can you note that she's tearing up right now"
Q: How long have the both of you known each other?
A: 5 ½ years, we met December 1st, 2012. We decided to get married after 3 ½ years.
Q: What was your favorite part of your wedding day?
A: Groom: At the alter exchanging our vows. It was very emotional for me, it was a "hey we did it type moment". Bride: walking down the aisle. After we said I do I kept saying "We're married! We're Married!" all night. Also cutting the cake was our favorite pictures to look back on.
Q: How would you describe the style or theme of your wedding?
A: Simple and classic. It was very old-school, we wanted our family and friends to have a nice afternoon.
Q: What did you look most forward to? The wedding day, the ceremony, the honeymoon?
A: The honeymoon. We were so excited to be rid of the wedding planning stress and just start our lives.
Q: What was the most fun detail of your wedding to plan?
A: Getting the cake! We loved all the tastings as well. The Briarcliff Manor was so accommodating with the tasting, they gave us such an array of options, we were impressed with it and loved every bite!
Q: What was the most unique detail at your wedding?
A: The favors. My maid of honor had a card game called "Love Letter". We were able to get an exclusive wedding addition of the game where you have to give proof that you are getting married in order to receive it. We gave them to everyone in a little white bag, we wanted them to have something that everyone could get use of.
Q: To the Groom: What were you thinking when you saw her walking down the aisle?
A: That I was very, very blessed in this moment. We're here, it's happening.
Q: What is the first thing the groom noticed about the bride when she walked down the aisle?
A: There was a lot of build up to her dress and she was hoping I would like it during the months leading up to the wedding, so when I saw her dress I first thought that it was very "Alyssa", it was made for her.
Q: Is there anything from your wedding day that you will keep as memorabilia?
A: We kept the programs for the ceremony at the church. My neighbor went out of her way to make them for us and she did a beautiful job. We kept our Italian almonds as well as our favors. It is nice when our family and friends tell us that they played the game. It is like everyone has a little piece of our wedding.
Q: Were there any family heirlooms that you cherished with you on the wedding day?
A: Yes, Brian's grandma let me use her prayer book to carry down with me in my bouquet. It is a tradition that everyone in the family who gets married has the prayer book with them on their wedding day to walk down the aisle with. She had it with her in 1941 when she got married and it was so special to me that she included me like that in a family tradition.
Q: What is "your song" and why?
A: "Carried Away" by George Straight. The first wedding we went to together the guitarist sang and played an acoustic version of it and we fell in love with it, it was beautiful. We talked to the artist about the lyrics at the wedding and we loved it ever since.
Q: Who was your maid of honor and why?
A: My best friend from college she was my roommate in Boston. Even though she lives far away we still talk all the time, I don't have a sister or anything so she's the closest thing to that to me.
Q: Who was your best man and why?
A: My best friend growing up. We knew each other since we were 11 or 12. We hangout and talk to each other almost daily.
Q: Did you have your honeymoon yet? How was it/where was it?
A: Best trip of our lives. We didn't spare any expense, we ate like princes and princesses every day and went on great excursions and did amazing historical tours which we both love and enjoy. The Caribbean is one of our favorite places to go.
Q: How would you describe your wedding day in one sentence?
A: The most amazing day that was so special and we'll never forget!


Décor by Vincenza (InHouse Décor Specialist) at The Briarcliff Manor
---
---
---