Meet The Briarcliff Manor Family-Holiday Awards Edition
Meet The Briarcliff Manor Family – Holiday Awards Edition
If you know us, you'll know our staff here at The Briarcliff Manor is dedicated to making you and your guests feel like a part of our family. At our Holiday Staff Party this year, we decided to provide our hardworking team with some awards for their dedicated and exceptional service. Plot twist – Our peers voted for whom, in their eyes, proved to live up to the titles of, "lifesaver", "social butterfly", "above and beyond", and many more! We wanted to share with you some of our winners and deliver some insight into our wonderful staff here at The Manor.
Meet Jimmy. Jimmy is one of our most exceptional workers here. Working for Perry and Vincenza as a server for more than 15 years, he proves again and again that he is our Most Valuable Player. Taking home the award for "Employee of the Year" wasn't a surprise to our peers. He truly goes the extra mile at every event, and treats you and your guests with the upmost respect. Jimmy also was noticed for both "Good Attendance" and "Reliability".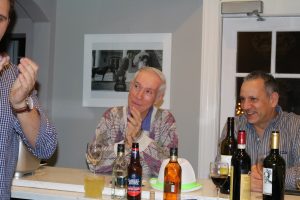 This year's "Lifesaver" Award goes to our Director of Events, Emily. If you're ever in a pickle, Emily is your girl. From fixing your dress train when your walking down the aisle, to lending an extra hand with our staff, she always finds a solution to every problem and makes sure that everything is running smoothly. Whatever worry you might have on your special day, Emily is there to make them disappear.
Emily (left) Adrianna (right)
Meet The Briarcliff Manor's Maitre'D, Robert. Robert is the first one to greet you when you walk through our doors and he's the last one you say goodbye to when your leaving for the night. Winning the "Extraordinary Service" Award, Robert is with you every step of the way during your event here. He makes sure your guests are having a great time, that your vision is being expressed here and that you of course are always kept happy and smiling! With years and years of exceptional service, he makes The Briarcliff Manor seem like a home to you, not just another venue.
Next comes one of our newest servers here, Brittany. With her charismatic personality and bright attitude, it was no shock when she won the "Social Butterfly" award by a longshot. Whenever you see Brittany she has the brightest smile on her face. She is always making you feel comfortable with being the best conversationalist, as well as a top-notch server here!
On an even more light-hearted note, our remarkable Chef Peter won our "Grumpy" award! Most of the time, he's the best person to hang out with here at The Manor, but don't mess with him when he's in the zone! Making the amazing food we serve here isn't an easy task, but he always hits a home run with his cooking skills and leaves our guests here feeling happy and full!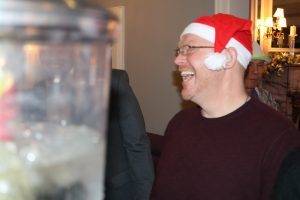 Our final award goes to Silvio. From doing maintenance work during the week, to serving our guests on the weekend, Silvio wins our "Above and Beyond" award. He is one of our hardest workers at The Briarcliff Manor and is the go-to for all building projects, fixing things, the fastest moving server in the game! Whatever is asked of him he does while exceeding expectations.
There are many more of our staff who contribute just as much heart and hardworking attitude as the others. We are lucky to have such an outstanding staff that truly cares about this business as well as doing their best to make your experience here the very best it can be.
A special thanks to Perry, our inspiring boss that makes us want to work this hard, Vincenza, our In-house Décor specialist, making The Briarcliff Manor the beautiful place it is, Adrianna, our Director of Business Development, always coming up with new and creative ideas, Kristina, our Marketing and Sales Assistant, always striving to create engaging marketing and social media content, Sandra our Italian Au Pair turned every department assistant- always working hard to lend an extra hand, Rosa, Fanny, David and Dominick our exceptional kitchen crew who always goes above and beyond, and last but certainly not least, our array of servers, bartenders, and bridal attendants at this establishment that make our service impeccable!
Happy Holidays from The Briarcliff Manor Family!
---
---
---