The Makings of a Perfect Cocktail Hour
So, you're planning your wedding at The Briarcliff Manor and don't know where to start…well, thankfully we're here to share everything you need to know! Cocktail Hour is esteemed by many as the "best part" of the wedding. It sets the tone for the rest of the evening. We're here to help guide you to making it the finest cocktail hour your guests will ever attend! Let's get the planning started!

Photography: Photos by Michael John
1. Create a Signature Cocktail
Signature cocktails are a fun way to kick off the party!
Normally signature cocktails will serve as your go-to drink of the night. They'll also be passed to your guests, and will be available at the main bars. Specialty cocktails allow your guests to taste your favorite cocktails. We're sure they'll love it! The best part is that you can get creative and customize your signature drink name to represent perhaps an inside joke between you and your partner, or a pet's name to add more personalization to your special day! 
Photography: Pete Lott

2. Select Your Passed Hor D'oeuvres and Stations
Food plays a major role in cocktail hour success and at The Briarcliff Manor.
For your special day, choose options from our selection of passed appetizers including Sliders, Vegetable Spring Roll, Chicken & Waffles, Manor Meatball, Tuna Tartar Wontons and more! On top of that, all guests will enjoy our Antipasti Station, Pasta Station, Tuscan Flatbread Station and will have the choice of Chef's Select Stations. I know it sounds like a lot of options, but don't worry – on your tasting day you'll have the ability to taste appetizers and entrees before the big day!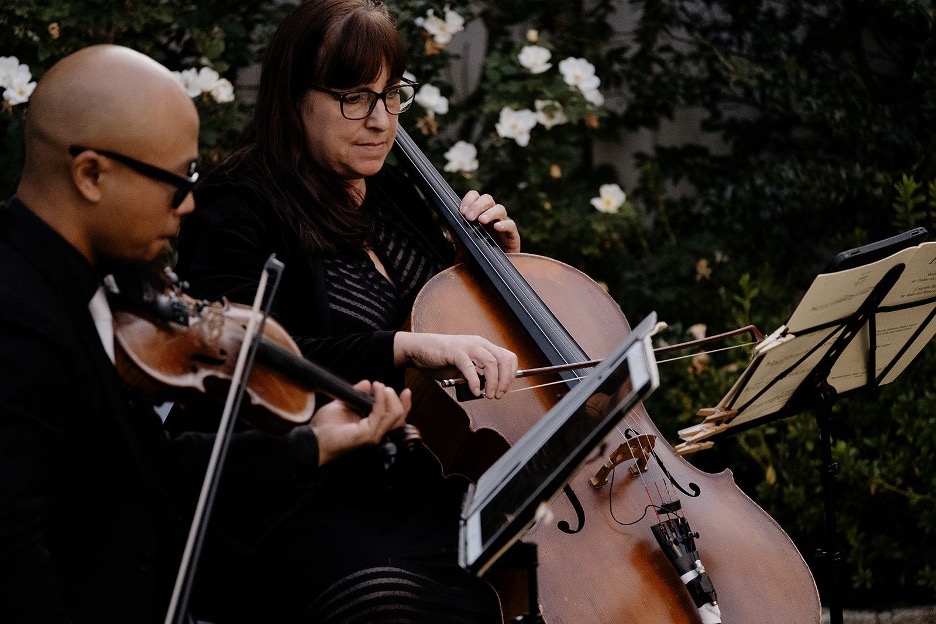 Photography: Jessie Lorraine Captures

3. Hire Acoustic String Musicians
A bit of music helps tie the cocktail hour together and sets the tone for your big day. Your guests will be able to enjoy relaxing after the ceremony while listening to acoustic string or soft wind music and enjoying our delicious food! Hiring a trio of string musicians elevates your wedding with added elegant ambiance and entertainment while adding that special touch that your guests will never forget!



Photography: Monika Eisenbart
4. Mix & Mingle with Your Guests
You and your partner are finally married, and now it's time for the fun to begin! Mix and mingle with your friends and family while enjoying all that the historic estate has to offer. At The Briarcliff Manor, your cocktail hour will feature elegant ambiance accompanied by lounge seating and high-top tables for you and your guests to sit back and relax.

A special bonus from The Briarcliff Manor:
Enjoy private time with your partner in our bridal suite allowing you to reconnect and enjoy plated selections of all your passed appetizers ten minutes before cocktail hour ends.
These four key elements are all you need for a perfect cocktail hour at The Briarcliff Manor!
Contact us at 914.944.1524 to book a tour and learn more about our timeless estate venue!


---
---